OUR SUSTAINABILITY MISSION
Live On The Green is committed to being Nashville's premier environmentally-friendly music festival. Each year, we work to further reduce our carbon footprint, bringing us closer to our ultimate goal of operating as a completely waste free, carbon-neutral event.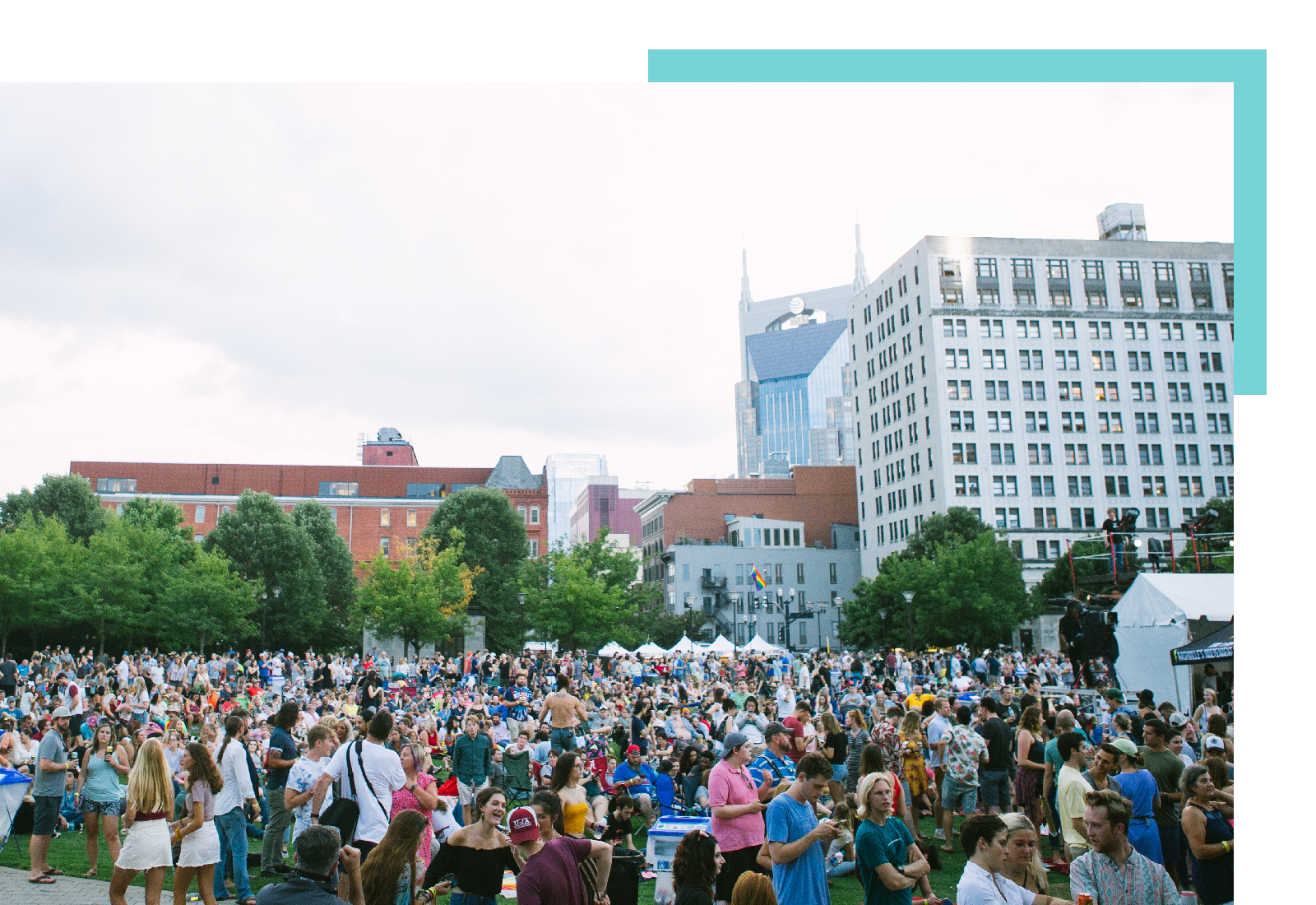 SUSTAINABILITY IN PRACTICE
MAKING THE MOST OF OUR WASTE
In 2022 we are excited to announce that we will be sorting 100% of recycled materials at Live On The Green. When we sort, we are ensuring that recyclable materials have the best chance of being reused, helping reduce greenhouse gas emissions and the amount of waste in landfills. To find out how you can make the most of your recycling visit Nashville.gov
WHAT YOU CAN DO ON YOUR GREEN
We've partnered with Piedmont Natural Gas to bring you tips to keep your festival environmentally friendly while having a great time with friends and family. Whether you're a recycling beginner or a composting pro, there's a good idea here for everyone!
Reduce:  try to avoid using materials that decompose slowly, use less water, and avoid single-use plastics
Reuse:  water bottles and grocery bags are a great place to start 
Repurpose:  get crafty before you throw it away, plastics and fabrics almost always have a second use
Recycle:  clean your recyclables or they may end up in the trash, take old electronics to a recycling center
Did you know you can get a recycling bin for free from Metro Public Works? Request one here if you don't have one already, or even get a second bin! 
Nashville uses single stream recycling which means you don't have to pre-sort. Cardboard, paper, plastic, and other recyclable materials can all go in the same bin.
Hold onto that glass! You can't recycle it via curbside pickup, but you can take it to one of several recycling centers across town! Check out our map below. 
Composting can seem intimidating, but it's really just the decomposing of food waste into nutrient rich soil. Here's a guide to get you started.
Want the benefits of composting without all the work? Hey, us too! Thankfully, Compost Nashville will come take your food scraps away and trade you for finished compost. Your garden will thank you!