OUR ACCESSIBILITY MISSION
We are committed to ensuring that all festival-goers have the opportunity to enjoy Live On The Green Music Festival. We are a fully accessible event and are dedicated to providing accommodations for all patrons with special needs to ensure access to all festival amenities.
For an ADA accommodation/inquiries, please contact us at [email protected]. We welcome and encourage all feedback and suggestions from patrons on how we can continue to improve our efforts.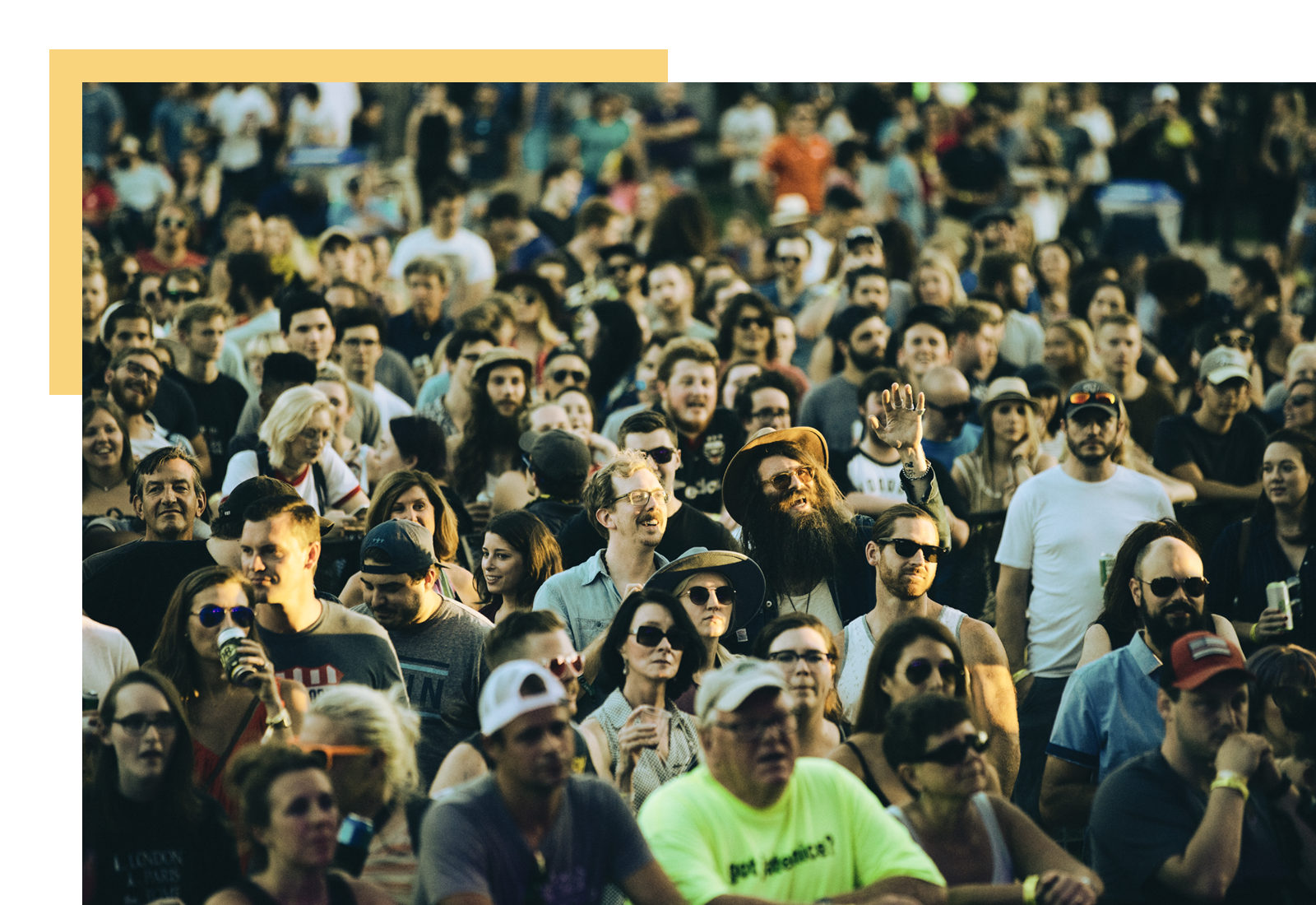 FESTIVAL SITE DESCRIPTION
Live On The Green is held in a park with paved pathways and little traveling to be done over mowed grass. The site has potential to become muddy in the grassy areas during heavy rain. All park ramps are paved and with a gradual incline, and all parking levels in the garage below the site are accessible by elevators. The festival site is approximately a quarter of a mile wide and about half of that distance in length.
The festival grounds and facilities are wheelchair accessible. There are accessible pathways and routes throughout the park. Viewing for the main stage area is located on mowed grass. We encourage all patrons to utilize personal forms of transportation, including wheelchairs and scooters. We do not provide personal assistance or mobility device rentals. Absolutely no personal golf carts will be allowed.
ON-SITE ACCESSIBILITY INQUIRIES
For on-site ADA/Accessibility inquiries please visit the Festival Box Office or contact any event staff member. The location of the Festival Box Office is available on our festival site map.
There is a limited amount of ADA Parking available. These spaces are located in the parking garage beneath the Historic Courthouse (same location as the festival site). These spaces are available on a first-come, first-served basis. To park in these spaces, please bring your valid handicap parking permit, placard, or plate.
Please note that it is against the law to park in any accessible parking space without the required ADA credentials or to fraudulently use someone else's credentials to gain access to ADA parking spots.
All ADA credentials will be subject to screening for validity by the Metro Nashville Police Department.
ADA accessible toilets are available at the ends of each row of restrooms located throughout the festival grounds. You can view specific restroom locations by visiting our festival site map.
Minor medical assistance is available at the First Aid tent. The location of the first aid tent is available on our festival site map. For medical emergencies, find the nearest event staff member, metro police officer, or dial 911.
Persons with disabilities and their service animals that are individually trained to do work or perform tasks for those persons with disabilities are welcome at Live On The Green. Care of the service animal is the sole responsibility of the owner, including clean up. Anyone bringing an animal will be responsible for and liable for any damage or injury caused by the animal.